Apr
20
---
A blessed Easter to you and yours,
Okie
Jan
22
Today marks the 41 anniversary of the Supreme Court's decision on Roe v. Wade, which made abortion on demand the law of the land in all 50 states. Over 55 million lives have been ended during this time, as women found it much easier to "get rid" of their "problems" rather than give a living child up for adoption.
Our current POTUS certainly enjoys celebrating this anniversary, and has released the following statement:
Today, as we reflect on the 41st anniversary of the Supreme Court decision in Roe v. Wade, we recommit ourselves to the decision's guiding principle: that every woman should be able to make her own choices about her body and her health.  We reaffirm our steadfast commitment to protecting a woman's access to safe, affordable health care and her constitutional right to privacy, including the right to reproductive freedom.  And we resolve to reduce the number of unintended pregnancies, support maternal and child health, and continue to build safe and healthy communities for all our children.  Because this is a country where everyone deserves the same freedom and opportunities to fulfill their dreams.
Everyone except for those nascent human beings being slaughtered each and every day…
This is NOT America's finest hour, not by a long shot. Republicans are considering making this an issue in the upcoming mid-term elections. Ed Morrissey at Hot Air has some advice for them about that.
That strategy requires political candidates who can discuss the subject intelligently. We've seen what happens when Republicans attempt to "wing it" during interviews, and the media will be as anxious as ever to cast the GOP as "extreme" on abortion. No doubt demagogues like Andrew Cuomo will be delighted to assist, too.

If the RNC really wants to put this issue on the table for 2014, then it had better plan for those eventualities. (They did postpone their winter meeting to allow Republicans on Capitol Hill to participate in March for Life demonstrations today.) The RNC consists in large part of officers from state parties, who should know the candidates who will try to unseat Democratic incumbents, and GOP incumbents whose rhetoric needs polishing. Hold some seminars to accomplish that, and perhaps Republicans can leverage the majority who want to see more restrictions on abortion and expose Democrats as abortion-on-demand advocates to demonstrate the real extremism on this issue.
Okie wishes them luck with this one… Somehow, this plague of mass killing must stop.
The soul of the United States hangs in the balance.
Jan
15
Jan
15
OK, let's see if this works as 'publicized'… 😉
Dec
25
Keeping it simple and close to home "again" this year . . . counting our blessings that are more plentiful than we deserve.
Merry Christmas to all…
---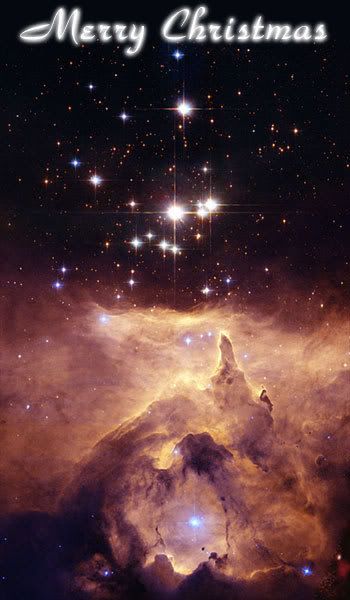 "And, lo, the angel of the Lord came upon them,
and the glory of the Lord shone round about them: and they were sore afraid.
And the angel said unto them, Fear not: for, behold,
I bring you good tidings of great joy, which shall be to all people.
For unto you is born this day in the city of David a Saviour, which is Christ the Lord.
And this shall be a sign unto you; Ye shall find the babe
wrapped in swaddling clothes, lying in a manger.
And suddenly there was with the angel a multitude
of the heavenly host praising God, and saying,
Glory to God in the highest, and on earth peace, good will toward men."
Merry Christmas
Dec
7
I originally posted this in 2005 and have updated it a couple of times. I like to present it every December 7th as the story is as poignant as ever, especially with our troops still in theater in Afghanistan. They really are our best and brightest — far too many were lost 72 years ago today.
This year in the November issue of Smithsonian Magazine, one of the objects rescued from the sinking USS Oklahoma was the ship's postmark handstamp dated Dec. 6th, 1941. It was featured in the article "101 Objects That Changed America", and although this item itself certainly didn't change anything, the events of that fateful day changed EVERYTHING.
We came together as a nation after the attack on Pearl, and after our own generation suffered the attack on 9/11/2001. Here in 2013, we find the United States about as divided in ideology as it was just before the Civil War. We must never forget what happened 72 years ago, as well as only 12 years ago. There are still tens of millions of radical Islamists out there that want ALL of us dead. The policies of the last 5 years have fractured our relationships with friends and enemies alike. The Middle East is in MORE turmoil, and the stability achieved in the hard fought win in Iraq is crumbling, as is the plight of women in Afghanistan, again.
We Americans, saved the world from tyranny in WWII, not sure that we have the stomach for ever doing that again. However, the world will always be a dangerous place, with tyrants and dreamers of nightmares to inflict on their fellow humans… Like the Talking Heads song says, "Same as it ever was . . . same as it ever was."
— Okie, 12/7/2013
---
This post is one that I wrote in 2005 to commemorate this tragic, special day. Instead of just linking to it I decided to post it anew, as the stories of those that worked valiantly to save as many lives as possible deserve to be told again. The comments that I made about our brave men and women serving in Afghanistan and Iraq are even more true today. Our fathers, mothers, uncles and aunts — The Greatest Generation — stepped up, took on the mantle of terrible responsibility and did their duty — history awaits whether we will stay the course and complete the tasks that destiny has assigned to our own.
---
[From 'Okie' — 2005:]
It's Pearl Harbor day, and most veterans, especially those that saw battle, never talk to non-veterans about their military service. In my own family, I know that all of my uncles served, many in WWII, but only much later, most after their passings, did I find out only a little of what they had done in the war.
My wife's and my father were Navy guys, mine a pharmacists mate on a troop/supply transport ship named the "Mighty A". The most dangerous thing that he ever told me about was his ship being hit with a dud torpedo. If it hadn't been a dud, the story would have been more exciting, but he would not have been the one to tell me about it! I know nothing about my wife's father's Navy experiences, I just have a picture of him in his dress blues, dashing in appearance, with a small earring worn in a defiant manner, along with a scan of his honorable discharge that I worked into a pictorial tribute that accompanied his funeral almost a decade ago. Several of his brothers were also in the Navy, a couple were in the BUDs area of service that later became the Navy SEALS, and were covert operatives in Naval Intelligence and served in later branches of the intelligence services during Korea and Vietnam.
Which brings me to today, Pearl Harbor Day. I don't know if any of my uncles were at Pearl Harbor. If they were, they never talked about it with me. In reading the LA Times this AM, I learned that the USS Oklahoma, a 27,500-ton Nevada class battleship, and the men who served and died aboard her, have finally been given their own special acknowledgment.
Tribute to Pearl Harbor Battleship Is Unveiled

From Times Wire Reports

Sixty-three years after the surprise attack that plunged the United States into World War II, hundreds of men who died aboard the battleship Oklahoma are finally getting their own special tribute.

A new exhibit of photos, artifacts and oral histories was unveiled in Honolulu to honor the 429 men from the Oklahoma who died in the Dec. 7, 1941, attack by the Japanese.

That is the second-highest number of Pearl Harbor casualties behind the battleship Arizona, where most of its 1,177 killed crew members remain entombed after the ship sank in the attack.
I guess King Neptune had plans for this mighty ship, other than allowing her to be scrapped. The Kansas City Star adds more information to the above.
The Oklahoma was refloated in 1943 and sold for scrap after the war, but it sank in the Pacific Ocean while being towed to California.

Japan's surprise attack on Pearl Harbor and other military bases on Oahu lasted two hours. Twenty-one ships were heavily damaged, and 320 aircraft were damaged or destroyed. In all, about 2,390 persons were killed and about 1,178 were wounded, according to the National Park Service, which maintains the Arizona site.

Powerline has a wonderful tribute that includes President Franklin Roosevelt's speech asking Congress for a declaration of war and Churchill's reaction.
As we remember those lost and those who fought so bravely on this day, 63 years ago, let us reflect on the fact that Japan is now one of our strongest allies and important trading partners. It took a long time to help them overcome the damage to their country and society caused by their leaders' wartime ambitions, but with our guidance and financial help, Japan was brought into the modern world and became an important part of the world's economy. They are a part of the "Coalition of the Willing" in Iraq.
We must look to our past and not be too impatient in our present. The same fighting spirit of our fathers and forefathers exits within the warriors that are helping the Iraqi people even at this very minute. Many will come back, and not tell their stories for years to come, if at all, but they will be valiant stories, none the less! . . . db
[Update] LGF provides this link to the Navy's archive of images and information, with some of the pics taken from Japanese warplanes.
According to the Navy site the following is what was going on here, as taken from a Japanese fighter:
Torpedo planes attack "Battleship Row" at about 0800 on 7 December, seen from a Japanese aircraft. Ships are, from lower left to right: Nevada (BB-36) with flag raised at stern; Arizona (BB-39) with Vestal (AR-4) outboard; Tennessee (BB-43) with West Virginia (BB-48) outboard; Maryland (BB-46) with Oklahoma (BB-37) outboard; Neosho (AO-23) and California (BB-44).
West Virginia, Oklahoma and California have been torpedoed, as marked by ripples and spreading oil, and the first two are listing to port. Torpedo drop splashes and running tracks are visible at left and center.
White smoke in the distance is from Hickam Field. Grey smoke in the center middle distance is from the torpedoed USS Helena (CL-50), at the Navy Yard's 1010 dock.
Japanese writing in lower right states that the image was reproduced by authorization of the Navy Ministry.

U.S. Naval Historical Center Photograph.
Vertical aerial view of "Battleship Row", beside Ford Island, during the early part of the horizontal bombing attack on the ships moored there. Photographed from a Japanese aircraft.
Ships seen are (from left to right): USS Tennessee with USS West Virginia moored outboard; USS Maryland with USS Oklahoma moored outboard; and USS Neosho, only partially visible at the extreme right. West Virginia and Oklahoma are gushing oil from their many torpedo hits and are listing to port. Oklahoma's port deck edge is already under water. Nevada has also been torpedoed.
Rescue teams at work on the capsized hull of USS Oklahoma (BB-37), seeking crew members trapped inside, 7 December 1941. The starboard bilge keel is visible at the top of the upturned hull.
Officers' Motor Boats from Oklahoma and USS Argonne (AG-31) are in the foreground.
USS Maryland (BB-46) is in the background.

Official U.S. Navy Photograph, now in the collections of the National Archives.
I hope that the Navy won't mind that I've "borrowed" these three images and descriptions to help make this a better presentation and memorial for this day. I urge anyone interested in Pearl Harbor to follow the links to the Navy Archives site to better comprehend the full extent of the tragedy and valiant courage that defines this "day that lives in infamy"!
(Okie)
Postal Stamp Image is from here: http://blogs.smithsonianmag.com/aroundthemall/2009/12/remembering-pearl-harbor/