Saturday, December 11th, 2010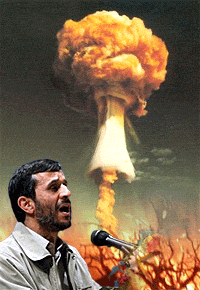 Here's a headline that I really didn't want to ever read: Iran Placing Medium-Range Missiles in Venezuela; Can Reach the U.S.
Iran is planning to place medium-range missiles on Venezuelan soil, based on western information sources[1], according to an article in the German daily, Die Welt, of November 25, 2010. According to the article, an agreement between the two countries was signed during the last visit o Venezuelan President Hugo Chavez to Tehran on October19, 2010. The previously undisclosed contract provides for the establishment of a jointly operated military base in Venezuela, and the joint development of ground-to-ground missiles.

At a moment when NATO members found an agreement, in the recent Lisbon summit (19-20 November 2010), to develop a Missile Defence capability to protect NATO's populations and territories in Europe against ballistic missile attacks from the East (namely, Iran), Iran's counter-move consists in establishing a strategic base in the South American continent – in the United States's soft underbelly.
The Mullahs of Iran have their scientists working overtime to get that first nuclear warhead developed, and if a related move a day or so ago announced that they now had the capability to make their own yellowcake, so now they don't have to work around international sanctions for that critical ingredient.
The Stuxnet worm can't stave them off forever on their nuclear development. I would like to see a threat map of what part of the U.S. their missiles could hit launched from Venezuela. If it's just the south (GOP strongholds) and southern CA (La La Land) will the administration care? Maybe if D.C. is in the zone someone will wake up. Wonder if the Obama/Chavez love fest is still goin' on?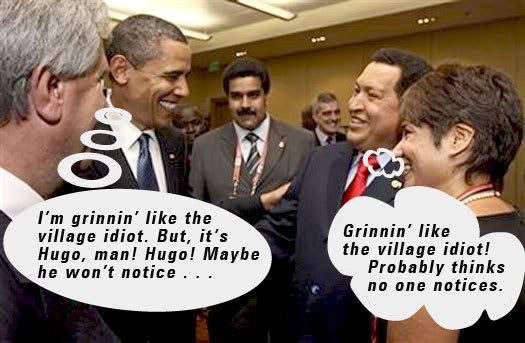 Guess they could always call on ol' Slick Willy to come in and run that war . . .